The t2i Certified Enterprise Incubator, located in the two offices of Via Porta Adige 45, at CenSer, and Via del Commercio 43, both in Rovigo, offers a physical space and a number of integrated services to start its business by reducing Risk and cost, to maximize earnings and success. Provides space, equipment, and services on an ad hoc basis in order to reduce the burdens of starting the business as an accelerator of the company's journey, alongside startupers in a mentoring and tutoring course.
Here is the presentation video of the incubator aired on "Buongiorno Veneto Region", the daily morning program of the Tg3 Veneto – SERVIZIO T3 VENETO
---
Real incubation service
The t2i incubator offers offices of various sizes, offered to entrepreneurs interested in using a competitive physical location and a number of basic services for the establishment and start-up of their business venture. Some services will be offered free of charge, others at reduced rates, which will be governed by special incubation contracts signed with t2i.
In particular, hosted companies offer the possibility of using a color network printer / scanner, providing access to a high speed ADSL, answering service, switchboard and reception, incoming and outgoing mail start-ups . Then there is the possibility to use the common spaces of the incubator, as well as meeting rooms and conference rooms, upon reservation.
Startups are then provided only for the first year: some start-up support services such as business startup training courses, support for the implementation of the business plan, supervision of business plan implementation through consulting Personalized tutor tutoring, voucher for industry analysis and market research, financing opportunities (first business support desk, access to youth and female entrepreneurship benefits etc.)
Virtual incubation service
Every startup is different and different are the needs every company has; There is the possibility of using virtual incubation services. Some startups, especially in the first phase of their lives, do not require physical space use, but require consulting services to support the development of business activity. The t2i incubator offers virtual incubation that translates into the same services as the real, except for office use. For some startups, virtual incubation becomes the previous step to a real incubation, for others who already have the office elsewhere, is an important support tool.
---
Contacts
The New t2i Certified Enterprise Incubator
Cen.Ser. Area – Viale Porta Adige, 45 – 45100 Rovigo (RO)
Tel. +39 0425 471067 – Fax +39 0425 471574
info.rovigo@t2i.it
t2i Certified Enterprise Incubator
Viale del Commercio, 435 – 45100 Rovigo (RO)
Tel. +39 0425 471067 – Fax +39 0425 471574
info.rovigo@t2i.it
Responsible
Ing. Alberto Previato
Input mode (download documents)
Innovative Startup Incubated

Glob-Tek srls is made up of the Physics Division, the Chemical and Environmental Division with many interconnected activities essentially in the interdisciplinary branch of industrial, military, civilian and technological transfer consultancy.Innovative physical, chemical and environmental risk assessments are carried out in work environments and for private individuals as well as the necessary risk education training (ROA, ATEX, CEM, Chemistry, Microclimate, Noise, Vibrations, Agroforestals, Dropted Hydrogeological, Defense and Soil Conservation).Glob-Tek is also an innovative company listed on the MISE national list
Phone 0425/471067 – web: www.glob-tek.it – E-mail: info@glob-tek.it
---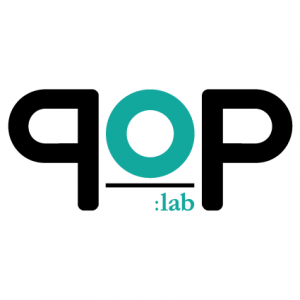 Performance Oriented Prototyping Fabrication Laboratory Is a manufacturing lab for architecture and sustainable design. It is born by a multidisciplinary team that collaborates following a parametric design (PED © – Parametric Environmental Design).
PoPlab deals with digital manufacturing, postgraduate training for engineers and architects, business consulting. Study new materials, technologies and constructive ways to improve the built environment and comfort for the user.PoPlab won in 2015 the funding of the Veneto Region's call for the creation of FabLab, open to the public for the development and dissemination of digital craftwork in the territory.PoPlab is hosted in the t2i incubator, which has provided high-tech numerical control machines and operating spaces for prototype design and construction.

web: www.poplab.cc – www.facebook.com/poplabrovigo/

ID & M carries out innovative consulting services covering several areas of expertise, technical solutions, design innovation, and integrated marketing strategies to better respond to customer needs and identify specific values ​​and needs. A unique interlocutor for the development and management of multiple activities: relooking of internal and external spaces, "light" renovation actions, home staging, home shopping, marketing and communication project management to define effective strategies that are suitable for dealing with A rapidly evolving competitive context.
web: www.idemconsulting.eu – E-mail: info@idemconsulting.eu
Longato S.R.L. At the presentation of the Certified Incubator of t2i and its start up (Venezia, 12.01.2017)
Bluebox S.R.L. at the presentation of the Certified Incubator of t2i and its start ups (Venezia, 12.01.2017)
---

Seno seed specializes in the research, development, production and marketing of vegetable seed for specialists in the field. The seed activity began in 1958 when Enzo Seno opened a shop in Lusia, a small rural village in Polesine, for the sale of vegetable seed to the ortolani of the country. Today, with Seno Seed® brand, are produced and marketed, respecting the highest quality standards, over 20 vegetable species, many of which are particularly popular in the Lusia production area.

web: www.senoseed.com – E-mail: info@senoseed.com
---
Innovative Startups that have completed the incubation process
---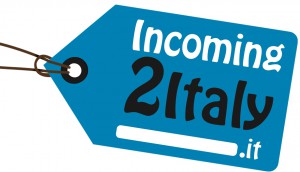 "Regno dei Viagg"i by Travelling Trader Srls is a newly established company specializing in Incoming Italy, ie bringing tourists from abroad to Italy. The main activity is the promotion of tourist facilities present in the area, mainly villas and old-fashioned houses of the highest standard, small charming hotels and farmhouses, as well as enogatronomy with local restaurants and products. The company is also able to follow weddings, meetings & incentives, large groups as well as individual tourists, responding professionally to any demand and need by guaranteeing a quality service.
Phone. 346/4904660 – web: www.incomingtoitaly.it – E-mail: info@incomingtoitaly.it
---

Health Around Me Innovative startup has created an internet portal with its own mobile application designed to become the new reference point in the relationship between physician and patient, and provides differentiated functionalities for users, doctors, and healthcare professionals. It is a completely digital service that can be used by PCs or mobile devices.
web: www.healtharoundme.com – E-mail: redazione.blog@healtharoundme.com
---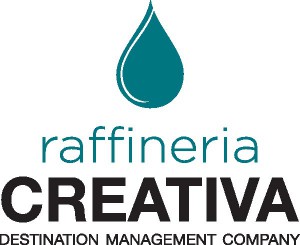 Raffineria Creativa Srls Is an innovative start-up aimed at the creation, promotion and enhancement of tourism products in Italy. The company, young and dynamic, aims to bring new ideas into the tourism sector, to highlight the product Italy, underlining the presence of territorial, landscape, cultural and gastronomic excellence. Refinery Creativa proposes to all public and private organizations, organizations, structures, territorial associations, companies and accommodation facilities present in the Italian landscape, creating the new opportunities needed for the expansion of tourist destinations.
Phone. 344/189 6689 – web: www.raffineriacreativa.it/ – E-mail: marketing@raffineriacreativa.it
---
The company was founded in 1983 as a design and consulting company in civil and industrial fields. Since 1992, it has been engaged in the Division of Information Systems in the provision of software services and production dedicated mainly to the resolution of land management issues. Abitat S.I.T. Srl Provides its services in: services, mapping of territory, urban planning, mapping, surveys, software, training, assistance and custom applications, sales of Autodesk software.
Phone. 338/6933165 – Sito web: www.abitat.it – E-mail: gis@abitat.it.
---
---

ITSensor is a trading company that sells industrial automation products mainly via e-commerce web platform. Apparatus & sensors for measurement, analysis, recording and automation in industrial processes are an example of the products offered. ITSensor wants to propose to the industrial market, where only the first steps were made and still used to traditional shopping methods, the characteristic advantages of on-line sale: fast access to detailed technical information with the help of tutor / video online , Readily available availability and prices at affordable economic conditions, assistance with VoIP systems and FAQs in h24 service.
Phone. 0425/1810834 – 393/1768053 – web: www.ITSensor.it – E-mail: info@itsensor.it.
---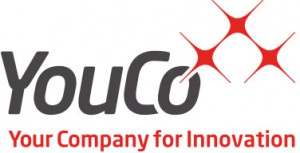 YouCo is a Mobile Solution Provider able to offer Innovation-focused Technology Solutions. YouCo is a strategic partner for multinational companies with a focus on 360 ° mobility: consulting, proprietary SW products, managed services, solutions and ad hoc projects tailored to the specific needs of vertical markets. 4 locations (Milan, Rome, Como NExT and Perugia), 2 R & D laboratories.
One of these is located right at the T2I incubator in Rovigo. Here both ad hoc solutions and proprietary web 2.0 and mobile products (Android, Apple iOS, Blackberry 10, Windows Phone 10, HTML5, …) are designed and developed, integrating with the existing infrastructure at the Customer or in the Cloud .
Phone. 0425/471067 – web: www.youco.eu
---

DIADA is a small and qualified group of communication professionals, we like to be defined as a creative service. For almost ten years we have been working together in a coordinated and synergetic way, studying projects, campaigns, events in various sectors, from big business to btb companies, banking groups to public administration. We are a "pocket-sized" agency, small in size, but compact and packed with innovative experiences, quality and content. Our structure is composed in a simple and flexible manner to meet the different customer needs, time and budget available. We want to be free to choose the best suppliers, the most brilliant partners, the most striking resources for each project, orienting our choices from time to time depending on the type of customer, the availability of the territory, but above all the strategy Of photo-depliant-diada-2communication choice.
---

Tyche3 was born from the multi-yearly professional bag of the Senior Designer Davide Pizzo, accredited in renowned and exclusive car manufacturers, where professionalism and innovation are the most effective tools of success.
It is an Automotive and Industrial Design Company whose market proposal is to provide design solutions to its customers on concept, design and product engineering.
Tyche3 offers high-tech technical development, ensuring one of the most effective benefits of ever-time.
Its team of designers and designers give timely responses to deadlines, providing also a consolidated know-how in product design and engineering.
The fields of application of the company's work process range from aerospace design, product engineering, yacht design to prototype 3d printing.
el processo di lavoro dell'azienda spaziano dall'Aero Design, all'ingegneria di prodotto, dallo yatch design alla stampa in 3d di prototipi.